Very excited to announce the release of the new Tommy Igoe Groove Conspiracy – TIGC record!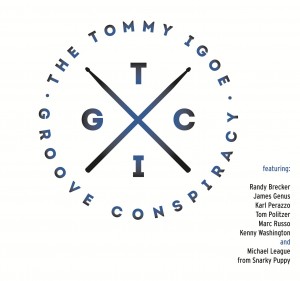 This album features the some of the best musicians in the country, including:
Kenny Washington, Jr. – vocals
Randy Brecker
Marc Russo (Yellowjackets, Doobie Brothers) – alto sax
Tom Politzer (Tower of Power) – tenor sax
and many more!
We play at SF Yoshi's every Tuesday night and the band has really developed its own unique style!
I play baritone saxophone on this recording and did two of the arrangements, "Aquele Um" (Djavan), and
"Jessica's Day" (Quincy Jones).
For more information, check out Tommy Igoe.